Free HTML landing page templates are some essential tools for creating a welcome page where people will get information about your upcoming products. Also, they can register with their emails to get updates. Landing pages are for actions because people have to make a decision here.
New Age : Free CSS Template for Web App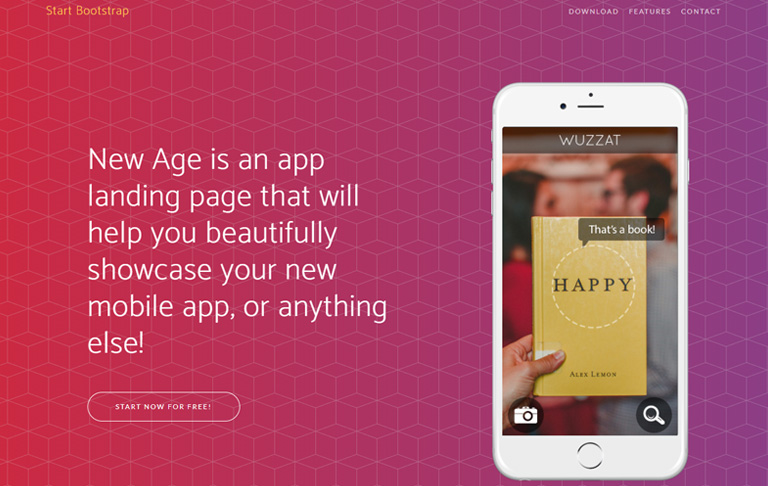 New Age is a free CSS Bootstrap theme to have anything your web landing app. It is easy to customize to display on all kinds latest technology devices. You do not need to have Photoshop or image editing skills. Scrolling animations will really give a nice feeling to your web visitors. This theme features a bold, colorful design with various content sections for your Bootstrap based project.