Markedia : An Online Marketing Template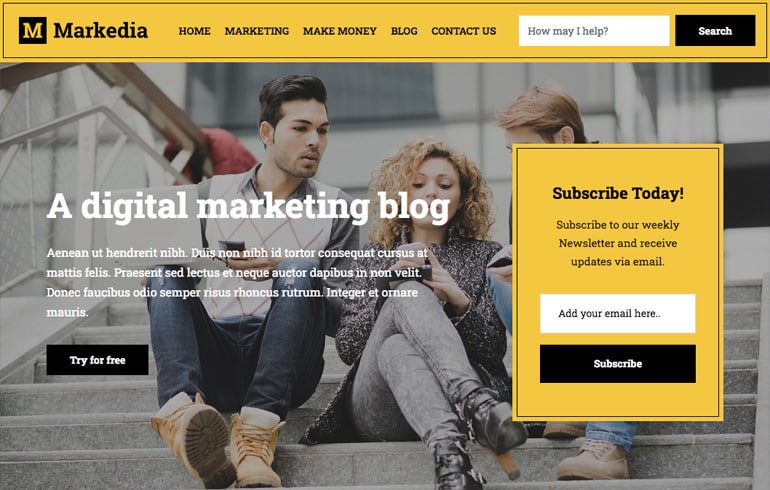 Markedia is a free Marketing Blog Responsive HTML Template with beautiful and unique design that will be best suited for your online marketing business and web presence. All the theme features and functions are well designed for SEO/SEM, digital marketing industry and relevant businesses.
DigitalTrend : A Digital Marketing Template with Vector Graphic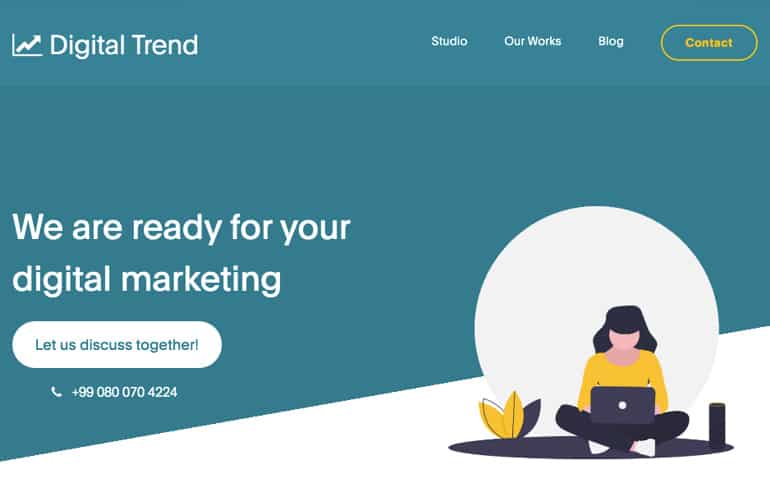 Digital Trend is a free digital marketing HTML CSS template with vector graphics to impress your targeted audience. There are blog, project, and contact pages with Contact form. Animated transitions are beautifully applied on section elements when you scroll down.
Diggo : A Digital Marketing Template with Marketing Agencies
Diggo is a Digital Marketing Html Template best suited for online marketing agencies such as Google Adwords Marketers, SEO and Social Media Marketers. The template has numerous features and goodies that will do you exceptionally well.
FlaxSEO : An Online Digital Marketing Template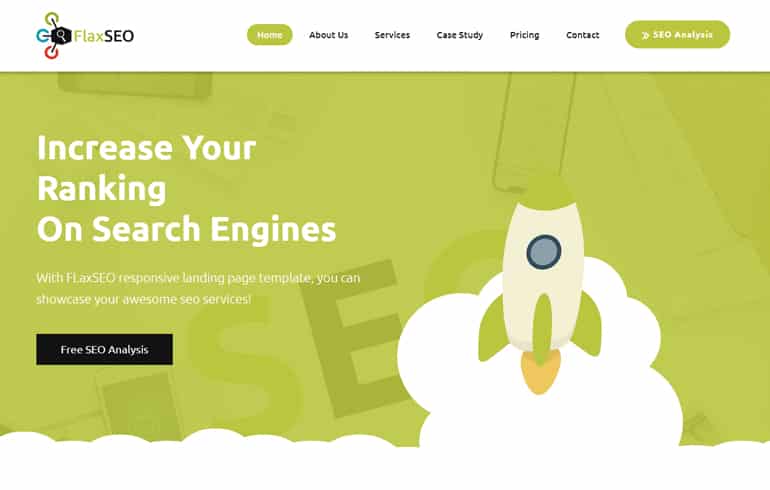 FLaxSEO is a Free SEO, Social Media or Digital Marketing HTML Template for Search Engine Optimization (SEO), Search Engine Marketing (SEM) Business/Agency websites. It also comes with twitter bootstrap 3 which is responsive and good experience for your visitors browsing your websites.
Digital : An Online Marketing Template for SEO, SEM Agencies
Digital is a Free SEO Marketing Website Template for Web SEO (Search Engine Optimization) Companies, Social Media Websites, Digital marketing agencies, online marking and online advertising companies. It is a modern and colorful design from html.design. It is built on Bootstrap Frame work which can assure of responsive and cross-browser compatibility.
Hydro : An Awesome CSS Landing-Page Template for Online Marketing Websites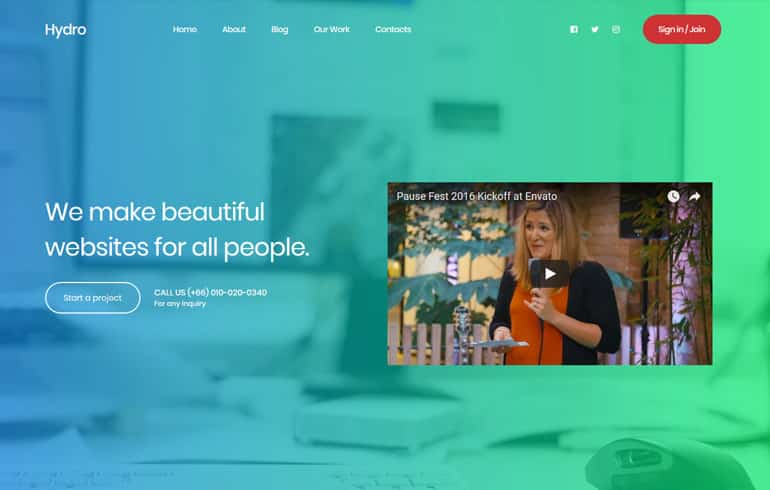 Hydro is a professional landing-page CSS template with a blue-green gradient on background image. It can be used as advertising agency or digital-marketing website template for digital marketing contents to grow your business beyond expectations. It is free with the utmost quality to be your web presence. This layout includes a pop-up Sign-Up form, Login, blog page, and contact form. Free free to download and customize as your needs.
Softy Pinko : Free Bootstrap Theme for Web Marketing Templates
Softy Pinko is a free Bootstrap 4.0 theme for any types of business or company websites especially for digital marking websites. It is best suitable for online advertising or marketing companies. It comes with a beautiful pinky purple gradient background for the header. Pricing table and HTML contact form are ready for you. Download for yourself and help share with friends.