Vanilla : One-Page CSS Template
Vanilla is a free one-page css template. It is well designed with a parallax Bootstrap v4.2.1 layout. An ocean blue color theme design really gives you and your visitor a cool feeling. At the right side there is a fixed side bar menu. In the template carousel gallery feature is used for a pop up large image. Features including contact form, map, simple tab contents and more will really make your life easy to finish your outstanding website in a few minutes.
Elsa : Corporate HTML5 Template
Elsa is a completely modern designed interactive website CSS template. It can be for corporate business purpose. It comes with mixed columns with nice dropdown menus and many sections. It is accessible from any devices like desktop, laptop, mobile, and tablet.
Homestate – Free Real Estate Website Template
Homestate is a free CSS Bootstrap Template for Real Estate websites for Real Estate business. It is really professionally designed for your next property project. On the front/home page there is a slider, advance search for property listings and other awesome features. You cannot believe it is totally free to download and share.
Innova – Free Construction Website CSS Template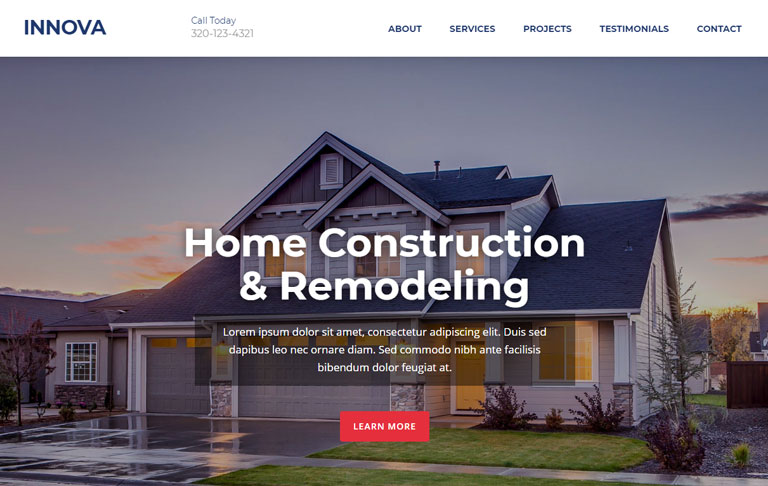 Innova is a free one page HTML website template for home construction, real estate, condo and house contractors. It is a clean and professional design template with responsive layout. This template is designed on Bootstrap framework and contains 5 sections: About, Services, Projects, Testimonials and Contact.
MIAPP : Free CSS Mobile Template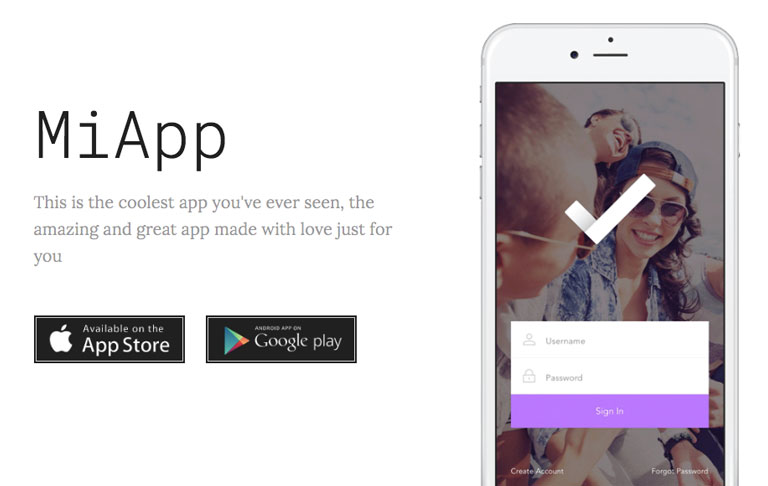 Miapp is one of the most eye-catchy css template for app or application. It is built with the latest HTML5 and CSS3 technologies. Noman Ali Samejo Production designed this beautiful web templates for Mobile App. It is best suited for small business service websites. There are subscription signup and newsletter signup features.
Mini Profile : Free Minimal CSS Web Template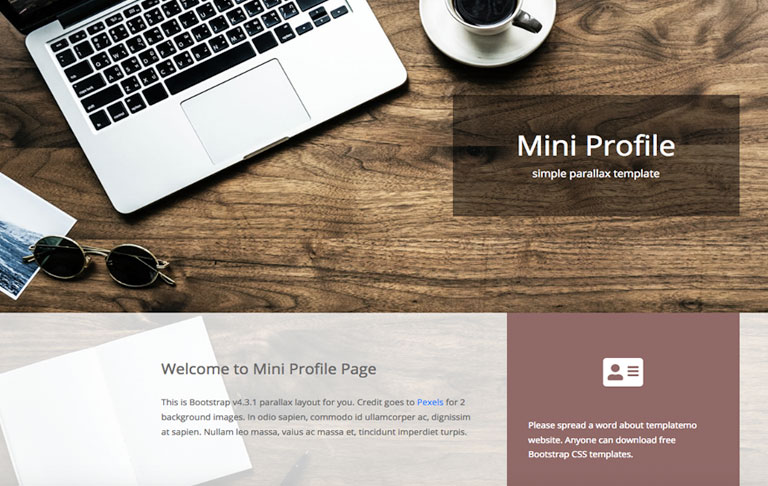 Mini Profile is a simple minimal CSS/HTML template from template.com. It is neat and powerful enough for personal website. Bootstrap v4.3.1 parallax layout is used. This is best for an easy profile or resume page setup on your own website.
Halice : Free Bootstrap for Personal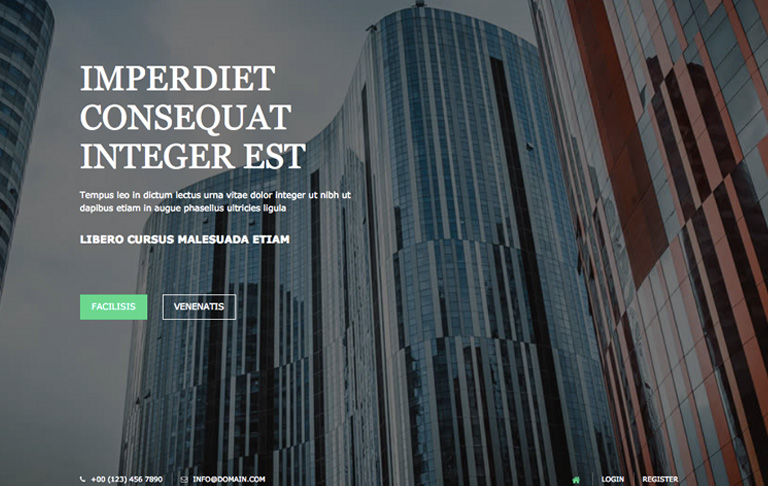 Halice is a free css web template based on a responsive layout with 4 Columns. You can download it for your personal use. It is designed with HTML5 doctype. It is one of the most downloaded website templates from OS-Templates .com. It is also easy to customize.
DevFolio : Free Bootstrap for Portforlio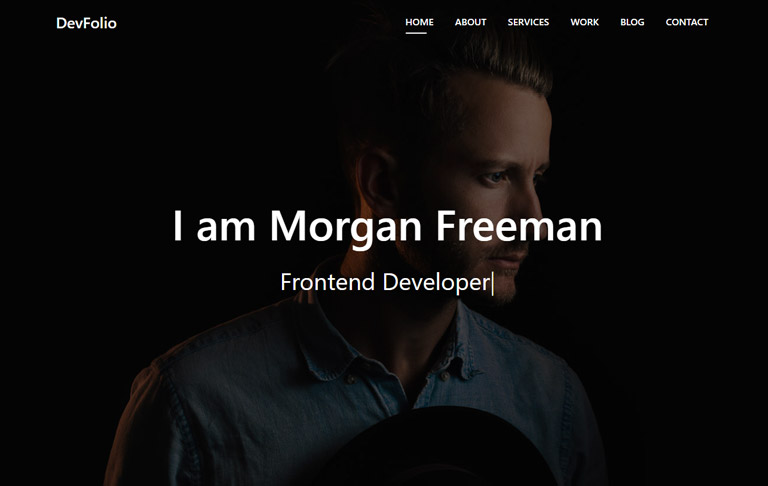 DevFolio is a free css html template for a unique online portfolio website for an individual, developer, marketer, artist or whoever. It is created with Bootstrap framework. DevFolio theme is elegant and easy to use bootstrap template. It comes with six predefined color schemes and is built with the latest Bootstrap version. Its fully responsiveness will give the best impression to your visitors and work on all major devices.
Elegance : Free CSS Template with a Video Background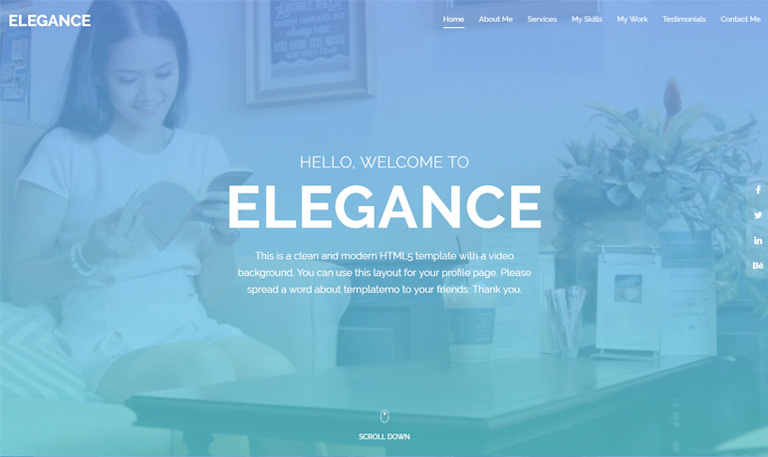 Elegance is one of the most fantastic free css templates from templatemo.com. The most impressive features is a blue gradient overlay video background. It also provides slide up and down over different sections. Carousel items are used in this Bootstrap v4.1.3 CSS template.
New Age : Free CSS Template for Web App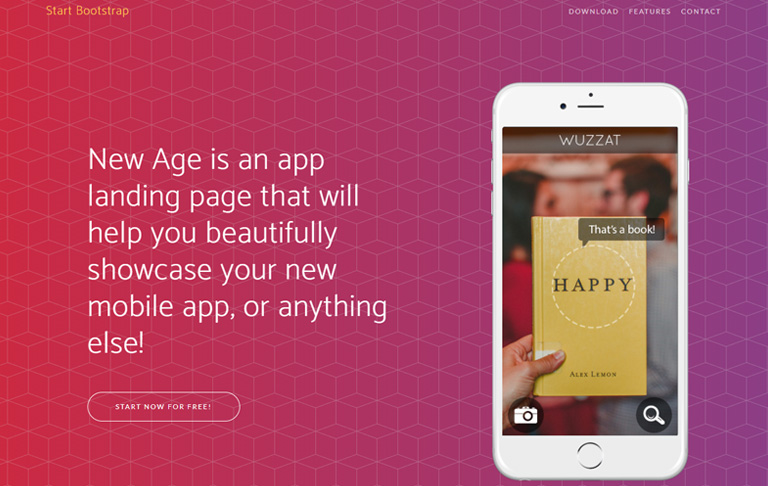 New Age is a free CSS Bootstrap theme to have anything your web app. This theme features a bold, colorful design with various content sections for your Bootstrap based project. It is easy to customize to display on all kinds latest technology devices. You do not need to have Photoshop or image editing skills. Scrolling animations will really give a nice feeling to your web visitors.
Laurel : Free CSS Template for Mobile App Startups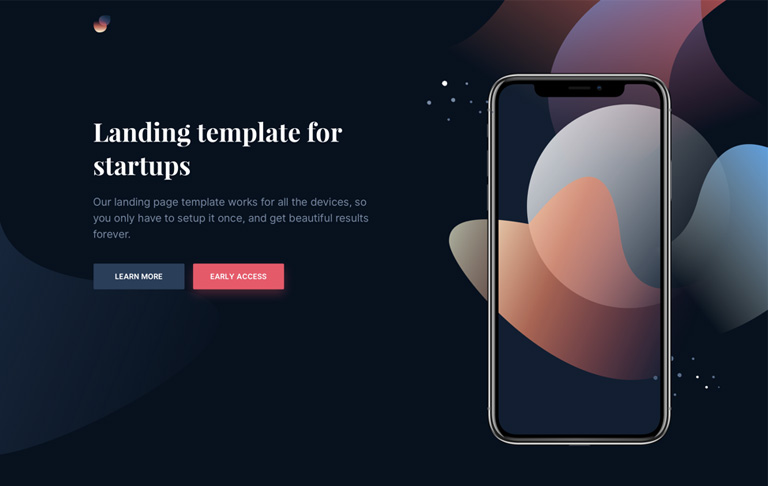 Laurel is a beautiful and fully responsive CSS template designed and developed for mobile app startups. It is best suited for mobile-based products. It can be customized easily to be different designs as per your needs and purposes. It illustrates an iPhone mockup with nice animations.
TheEvent : Free CSS Template for Event